Early spring has come, when you see the peach thousands of sticks to play, thousands of thousands of miles willow floating in the spring, you will not think of the golden fruit that fruitful? In fact, the heavy fruit is already in spring buds. And well aware of the reason of the smart people, take precautions, already inspected the market, choose this spring when the blooming flowers and DAMBOLO jointly planted the seeds of victory, look forward to the harvest of the fruit.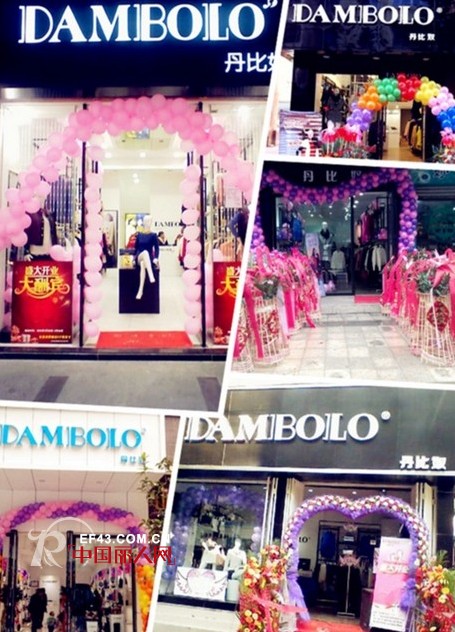 Fashion is changing rapidly, now young consumers are not only pursuing a beautiful product, but also a product that can fully express their distinct personality, is a pursuit of life attitude. The Danby slave stores is to meet this consumer psychology and ethnic preferences, respect for each person's personality, so that every consumer can highlight their own unique style, so the product is popular, this product features also received A lot of people who appreciate, has attracted many partners. It is reported that the current Danbyu brand has formed a radiation market in southern China as the center of the layout, sales outlets have reached 1,500, the rapid expansion of its scale of development and the rapid development of other similar brands are unmatched.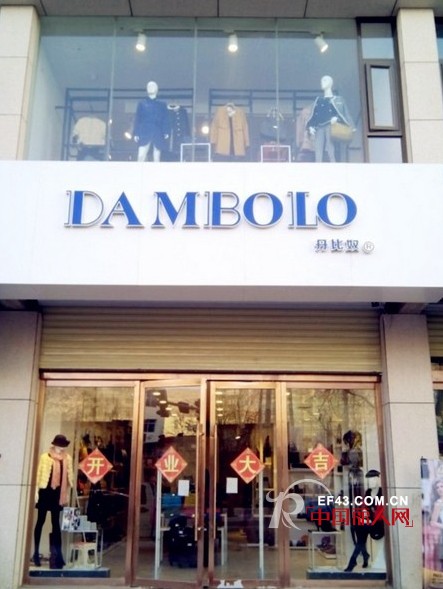 March 8, fashion brand "DAMBOLO" is located in Jiangxi, Shanxi, Dongguan, Anhui, Yunnan, and many other stores, all dressed in the same day opening to meet the next peak season. The store opened the same day, the opening of various stores are arranged very grand site, neatly arranged flowers and a large number of decorative balloons to create a spectacular scene. At the same time, in order to repay the many consumers who love the brand of Danbyu, many stores have launched the opening promotions. The scene is very popular and the sales are very hot. The record shows the historical success of store sales. It is reported that followed by Nanning, Jinan, Guangxi, Shandong and other places brand stores will be opened by the end of March, and Danibianu brand stores flourishing grand scene will continue, is expected to reach the second peak in May sales The second store climax.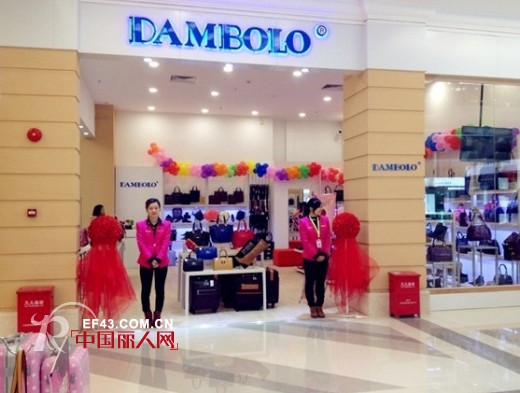 For any successful brand, strong product competitiveness is the core element that drives the development of its brand. For a company to gain strong vitality, it is necessary to have a product system that can continuously adapt to the market demand. And this time a number of stores opened at the same time can harvest the news, but also because of DAMBOLO perfect product system, to local conditions for the introduction of quality products for the local. Model makes a hero, the quality of performance, DAMBOLO will be more excellence, self-growth with the times, firmly grasp the pulse of market development, from the "pupae" to "butterfly" changes.

Watch is put on your wrist to timing and time display timer. Watches are usually use the material such as leather, rubber, nylon cloth, stainless steel, made strap, will display the "header" of time on your wrist. Watches are usually use the material such as leather, rubber, nylon cloth, stainless steel, made strap, will display the time of the "watch-face" on your wrist. The structure of the watch is composed of watch-face, strap, table button. Watch-face parts include: machine core, glass cover, bottom cover, Mirror, literally, Pointers. According to the principle of work can be divided into mechanical watch, electronic watch, quartz watch. According to the style can be divided into fashion watches, leisure watches, sports watches, business watches. According to the material can be divided into alloy watch, steel watches, ceramic watches, silicone watches, plastic watches. According to the use of like different can be divided into men watches, ladies watches, couple watches, kids' watches. Ningbo Younker offers these watch can cater to tide, produced by using environmental protection material, the development prospect is very considerable. Popular with the customers, Ningbo Younker can also customize according to your requirement, can be print LOGO, I believe that Ningbo Younker must be a good choice for you!

Watch:

1. Name: Watch.

2. Material: leather, rubber, nylon cloth, stainless steel, zinc alloy, ceramic, silicone, plastic, glass,Chinamovement,Japanmovement.

3. Size: Available different size.

4. Color: white, black, silver, gold, rose gold, nickel, brass, Available different color..

5. Suitable for group: women, men, children

6. Style: Stylish, Nickle free, Lead free, Customized style is available.

7. Feature: Safety materials with certification. CE, FDA, GSP, and BV

8. Packing: paper box or pvc box or opp bag or according to customer demand.

9. Design: ODM, OEM, Design Service Offered and Buyer Label Offered are welcomed.

10.ShippingPort:NingboorShanghai.

11. Shipping Method: By Courier, Air cargo and Sea.

12. Sample time: 7-10 days.

13. Shipping time: 20-30 days after confirmation.

Watch

Ningbo Younker Fashion Accessory Industrial Corp. , https://www.younkerfa.com