On behalf of the passion, festive red, has always been seen as auspicious color, is the Chinese New Year, festivals preferred color. With the development of the fashion trend, although it is a classic color, but because of being labeled as "earth" after the image of very few people like, how can we make "earth" flavor change fashion it?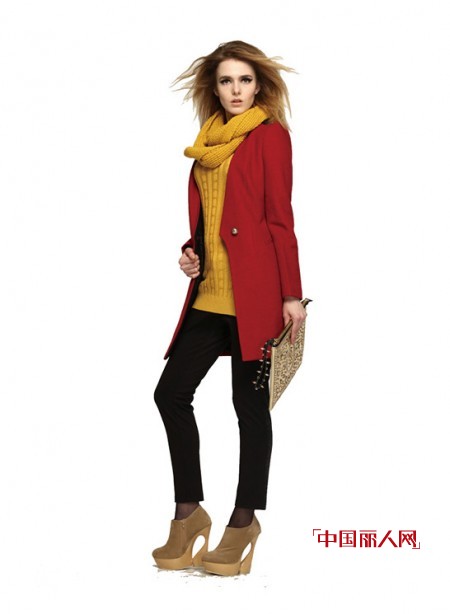 Source: SISUIN Xu River brand women's 2013 autumn and winter

Autumn and winter, woolen coat is the hot first choice, atmospheric cut, version by red interpretation, but also highlights an international range of children, and ginger knit bottoming, so that the overall color brighter, but without losing stability Heavy sense.
Photo credit: SISUIN 溆 Women's clothing 2013 autumn and winter new products

Red and black are classic but hit the color, eye-catching red with black to reconcile, the two complement each other, it will not appear too assertive, and whether it is as the inside take the bottom, or the main coat, moderate embellishment can make the whole More perfect shape.

Guangzhou Charm May Apparel Co.,Ltd. , https://www.cmintimates.com