March 25, 2012, EP Ya Ying won Jack the eighth annual Chinese clothing brand "Marketing Award."

It is understood that the Chinese apparel brand annual awards known as the apparel industry "Oscar", for this was awarded the "Marketing Award", EP Ya Ying, the responsible person said that EP Ya Ying has won three marketing awards nominations, the winning "Marketing Award" laureate, is consumers of EP Ya-ying has always insisted on the recognition of brand development. We will also be encouraged by this and continue to exert the superiority of EP Ya Ying brand, product and marketing in the market competition and contribute to the surpass and breakthrough of China's fashion power.

As the leading brand of Chinese women's wear, our elegance, fashion, quality and taste are our labels. EP argues that elegance is a compulsory part of modern women and promotes a balance of life philosophy of love and happiness. , The pursuit of harmony from the inside out and the perfect balance of physical and mental well, naturally saving the infinite love energy, and ultimately to create and experience the most beautiful and most precious happiness landscape.

EP Ya Ying pursuit to bring customers different, beautiful and happy experience, makeup modern women's colorful life, brand design and products, the brand through the EP Ya, E. PROSPER, EP JEANS, EP Accessory four series of 10 Product lines to meet the diverse needs of urban women's dress code, and is committed to leading them to become the focus of fashion and respect, at the same time, in product quality and technology, to promote the spirit of craftsmanship, excellence, never satisfied with the customer's love With responsibility, blend in every detail.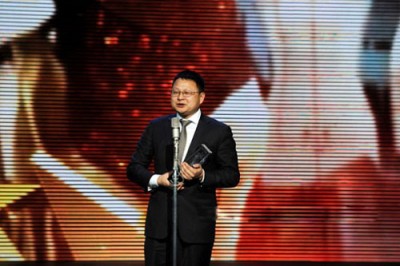 EP Yaying pursuit to bring customers different, beautiful and happy experience, in marketing, reflected in the warm, delicate and vivid shopping atmosphere and professional, intentions of service. After years of painstaking research on the market, EP Ya Ying has formed a three-dimensional marketing network of fashion houses, SHOPPINGMALL, high-end department stores, specialty stores, airport shops and Internet sales, especially in Beijing, Chengdu, Xi'an, Hangzhou and Wuhan. The city opened the landmark of large shops, fashion life museum, elegant atmosphere of the design, crystal clear, elegant shopping atmosphere, become the city's fashion landmark. In EP's big stores, from administrative offices to fashion commuting, from business banquets to family reunions, from relaxed daily life to comfortable and perfect holidays, the "perfect" top ten product lines meet the multiple needs of urban women's elegant life ; For each customer, EP Ya Ying provides a professional dress consultant and a full range of wardrobe programs, a series of fashion releases, fashion salon and other activities, the EP Ya advocated by the balance of love, the concept of happiness passed to the modern city female. Following the arrival of the Venetian Macao in 2010, this year, an area of ​​1,500 square meters of living museums settled in Macao, increasing the pace of international brand output.

Ya Ying company focused on the beautiful cause, dedicated to continuous innovation and change, pay attention to and gradually increase, including product design and development, manufacturing, channel and store performance, retail and marketing, brand management, human resources, information and other value chain links The innovation and investment, formed a strong brand development force and solid backing.

Integrity and pragmatic business style is more appreciated by businessmen around the country, and establish a good reputation in the industry.We do not rely on low-cost customers to attract the eye and win cooperation opportunities,we do
not sacrifice the quality of products to give you a low price as a competitive advantage.

Kid Skin Plate,Kid Goat Skin Fur Plate,Sheepskin Dyed Color Plates,Kid Skin Rabbit Fur Plate

Ningxia Ning Yuan Xiang Industry & Trade Co.,Ltd. , http://www.nyxfur.com