In the summer of 2012, women's sexy and coy will be perfect through the beautiful, simple, stylish underwear. Whether you are hot hot party, sweet school, or casual school, this year you can GETFIT (Princess Fei) underwear to find their own beauty, so enjoy the mood to fully enjoy the fly!
In 2012, women returned to the level of simplicity, simplicity and low-key. The purpose is to find out the most primitive natural beauty in their life, wash away the lead and enjoy the most natural beauty of their own. GETFIT underwear is a perfect illustration of urban contemporary Urban women pursue free, fashionable and healthy dressing philosophy.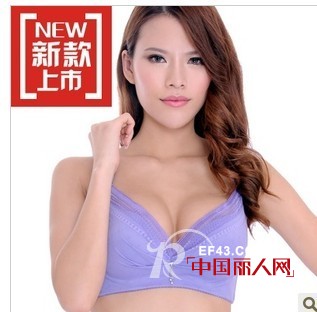 GETFIT (Princess) with ergonomics, design, fat and other design tools, will be romantic, elegant and stylish blend of brand design, three-dimensional cropping, breast enhancement effect, so that the chest stands. Color highlights the trend, sapphire, wine red, light purple, champagne, festive red, light pink, solid color, etc., are the color of modern women are keen, supplemented by diamond ornaments, lace, bow embellishment , Reflecting the aesthetic style of women, but also with awe-inspiring elegance.

GETFIT (Princess Fei) not only can sculpture the perfect figure of women, and can provide women with 360-degree massage and health care. Cup built-in high-tech magnetic therapy cloth, can be arbitrarily placed to enhance human function and immunity, the skin full range of massage, activate cell metabolism, promote body microcirculation, activation of cells, effectively prevent breast hyperplasia, mastitis and other diseases, is Female breast health protection god.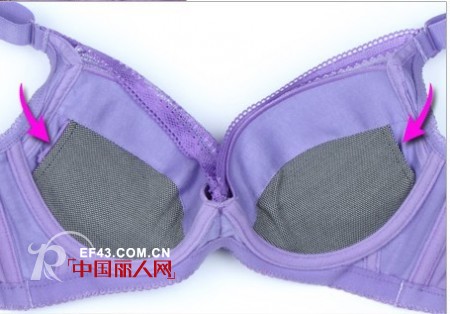 GETFIT (Princess) is also unique in material quality, imports of high-grade green fabric, with a comfortable, breathable, absorbent, thin, smooth, texture and so on. Luxurious and extravagant, simple but not simple, random but not rough, classical and modern intertwined, natural and elegant coexist, humanized details of the treatment, interpretation of modern urban women's elegant, subtle, natural, natural charm.
If you are a sports girl, choose GETFIT (Princess Fei) is a wise move, GETFIT (Princess Fei) breathable, 2012 summer models breathable, perspiration, smooth, wear cool and feminine feeling, even sweating Can also be dispersed to keep the small environment at all times dry and comfortable, for the MM love summer sports provided the most powerful support. If you are a hot girl, then choose a festive red color is not bad oh! If you are a sweet school girl, choose gem blue, pink is also very suitable!

GETFIT (Princess Fei) embodies the international fashion elements, but also devoted women's humane care for the summer underwear adds a touch of beautiful "green", more and more urban women welcome and recognition of the sales territory to further expand.

GETFIT (Song Fei) underwear love yarn dress Group's electricity supplier underwear brand , in August 2012 settled Lynx net, GETFIT (Song Fei) flagship (http://getfit.tmall.com/) shop since its debut , With the scientific design, professional cutting, price-min, thoughtful and enthusiastic service, efficient logistics support by the online shopping family trust and favor, rave reviews.

GETFIT (Princess Princess) flagship store manager said that underwear companies only identify the brand and market positioning, firmly grasp the quality of products do not relax, coupled with convenient and efficient e-commerce help, the product will certainly be consumer recognition.

Tufflex is polyurethane coated Stainless steel wire rope screen with the same open area as woven wire and huge advantages over traditional screens.
The Tufflex Screen is made up of two types of ropes welded together. The rope running from hook to hook is a wire rope with a thick polyurethane covering. This rope, with the wire, allows the hooked edge screen to be tensioned like other hooked edge screens, with no modifications to machinery required. The same maintenance procedures of checking the screen tension applies to Tufflex screens. The other rope is made up of a fine synthetic cord, also with thick polyurethane covering, and runs parallel to the hooked edge. For side-tensioned set-ups, this rope acts like rider bars for larger stones to slide down the deck, channelling smaller ones closer to the apertures. This increased stratification improves screening efficiency. With the end-tensioned screens, this rope can be used on top, running in a cross-flow orientation, or positioned underneath the rope with the wire.

Tufflex is a polyurethane-coated screen media that can be substituted for traditional woven wire screens with minimal adjustment to the screen deck. Available in several combinations of both rope and wire diameter and aperture size, Tufflex offers additional customisation options via partially or fully welded screen cloths. The smooth surface of the polyurethane prevents sticking and blinding, which is further enhanced by the flexibility offered by Tufflex`s cloth construction.

The Tufflex cloths not only improved the quality but also minimised blinding, improved efficiency and have great wear. this provides the site with longer periods between changeover and less downtime during busy screening periods.

The available range of Tufflex screens is extensive, with aperture sizes ranging from 1.5mm to 45mm and square and rectangular aperture shapes, similar to woven wire. The wire rope diameter ranges from 1.5mm to 12mm, with custom-made rectangular slots as fine as 0.7mm wide. The construction varies with either fully or partially welded wires. Sheets of poly can also be welded on for [hot spot" impact protection or enhanced abrasion protection along the hooks.


Tufflex Screen

Tufflex Screen , Polyurethane screen , Steel Wire Rope Core Polyurethane Mesh, Polyurethane Screen Mesh

HUATAO LOVER WIRE MESH CO.,LTD. , https://www.huataowiremesh.com