"Chengdu to Lhasa, riding 3,154 kilometers, climbed dangerous mountains and crossed the rushing rivers. Only when we walked through, we truly experienced the power of faith. We will continue to go on, and we will always regard environmental protection as the social responsibility of Maccasini's men's wear. This is the strength of the brand!" When the men's riding team arrived in Lhasa, their brand director Liu Hong wrote such a statement.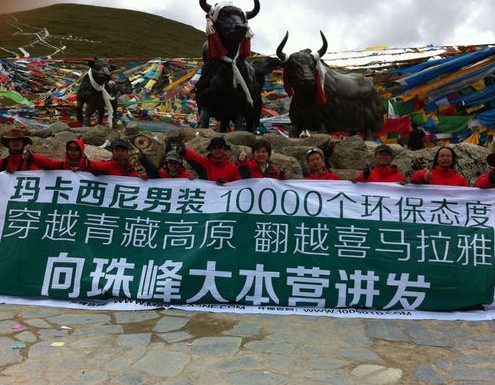 The hardships along the way are that the power of faith supports the end; never-ending environmental protection is the brand's real action.

The power of faith: riding to Lhasa

Before the Potala Palace in Lhasa, Liu Hong felt like a tiny dust.

He once thought that he had gone through all sorts of hardships from riding in Chengdu to Lhasa. He also felt that as a senior creative planner, he had a good knowledge of things. However, when he came along with hundreds of thousands of Tibetans When the Potala Palace leaned forward and bowed his head, he had a deeper understanding of life. For the first time, he truly felt the power of faith.

"On this road, it is too difficult, too difficult, severely high-response, harsh climatic conditions, walked through dangerous sections of land, experienced death margins on several occasions, and even experienced teammates encountered robbers. Our experience is worth a thousand words. They are all inexhaustible, but at the moment before the Potala Palace, I feel my heart is as clear and clear as the blue sky and white clouds." Liu Hong said it was the power of faith that supported them all the way to Lhasa.

In fact, not just Liu Hong, in the whole team of the men's clothing of Makasini, every member has a firm belief in their hearts. This conviction is the strength of the brand. "At Makassany, we will encourage our members to challenge themselves, such as riding, and to insist on something in their heart, such as environmental protection," said Ding Hao, CEO of Maccasini Menswear.
The power of the brand: environmental protection is the responsibility

In the men's clothing of Marcini, the strength of the brand mentioned by Ding has already formed an invisible force. This is a unified awareness and actions that persist in the end, just as their senior executives will spontaneously Participate in such Sichuan-Tibet rides.

Externally, the force of action that Makasini's men's clothing has upheld is the environmental protection action again and again. It is reported that this year, Maccasini menswear launched the "Green China Line" large-scale environmental protection theme of public welfare activities, has gone through Quanzhou, Xiamen, Chengdu, Wuhan, Shenyang, Xi'an and other stations. The Sichuan-Tibet line is also one of the important activities of the "Green China Line."

Prior to this, Maccasini menswear has been the official sponsor of the WWF Earth for two consecutive hours. In 2011, it held the "10,000 Environmental Protection Attitudes" national large-scale grassroots environmental charity initiative. At the same time, it is still at the World Environment Day. At that time, activities such as "World Environment Day, environmental protection and riding alone" were started.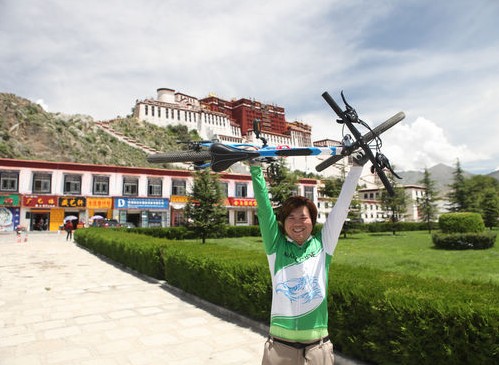 This insists on continuous dissemination of environmental protection, precisely because the Maccasini brand and each member of Maccasini consider environmental protection as a responsibility. In this Sichuan-Tibet ride, the spread of the concept of environmental protection is also an important content.

"There are still many places in Sichuan where there is no perfect environmental protection facilities, such as garbage cans, warning signs, etc. We are also considering ways to participate in improving the environmental protection of Sichuan and Tibet in the future." After walking through Sichuan and Tibet, Ding Hao's mind Feeling filled with emotion, he decided to turn it into action and contribute to environmental protection.

It is reported that in the next few days, Mount Everest will become their next highland. At the highest peak in the world, the Maccasini menswear will blossom with the power of its brand.



Various products of Mobile Phone Cleaning Cloth, providing product images and basic parameters with each Cell Phone Cleaning Cloth and Mobile Phone Cleaning Cloth; We are a professional Chinese manufacturer of Mobile Phone Cleaning Cloth, and look forward to your cooperation!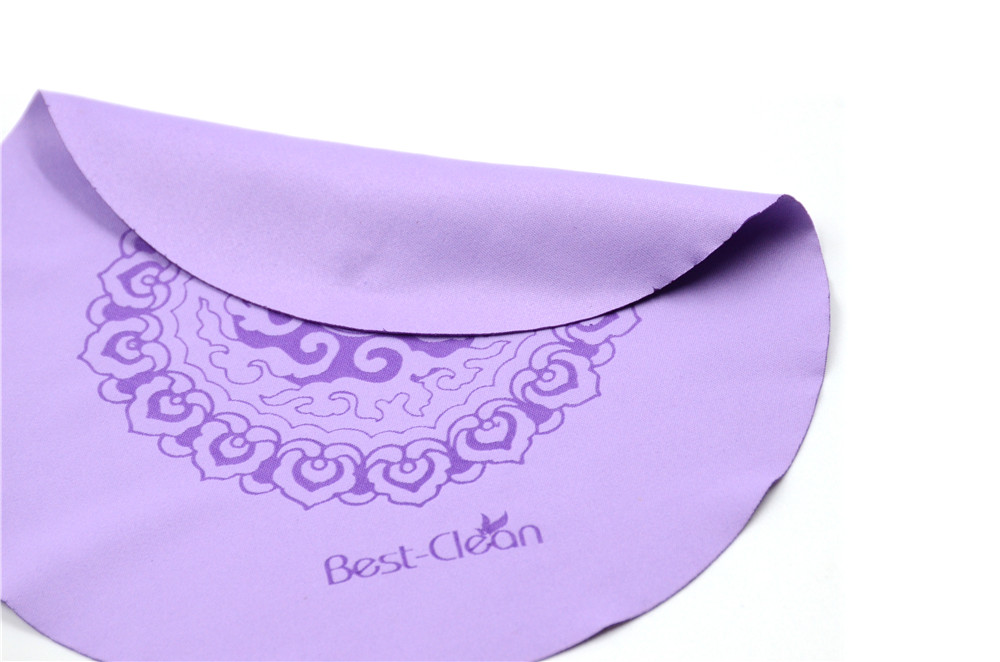 Mobile Phone Cleaning Cloth

Mobile Phone Cleaning Cloth,Screen Cleaning Cloth,Phone Cleaning Cloth,Microfiber Screen Cleaning Cloth

Danyang Flanders Textile Co., Ltd , https://www.flandersmicrofiber.com