Eleven years, from a small unknown factory, completed to a well-known cartoon brand gorgeous turn around.

300, 20 million investment from the first outlets to a variety of outlets, joining stores throughout Asia everywhere.

600 people, from a few dozen OEM small factory, into a standard design team, the elite marketing team, improve the terminal system more than 600 super-company.

Beini rabbit step by step, and finally broken cocoon butterfly, a cartoon brand in Asia (girls costume boutique) leader in the Chinese market!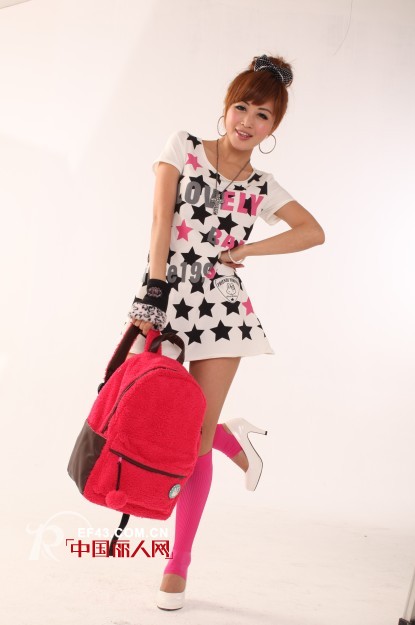 Have a pair of beautiful big eyes and long eyelashes, sometimes mischievous, and sometimes ladies cute rabbit, this is the cartoon image of Benny rabbit. Products include fashion bags, wallets, clothing, trolley case, cosmetic bag, drag shoes, hats, scarves, watches, jewelry, and other fashion boutique. In Benny's Rabbit Store, we see those 20-year-old girls, these prints printed with Benny rabbit product is simply put it down.

In this regard, Benny rabbit channel director Wu Lei, said: "What they like is not only cute rabbit, but also like the design of Benny rabbit products, the pursuit of product variety, a variety of refined at the same time , Benny rabbit more emphasis on clever combination of the international trend of fashion for young people to provide life style and personality can reflect the rich products.

Brand image is good, a small amount of models, product updates fast and stylish - the original this is Benny rabbit step by step magic.

Some franchise owners have told him that if the shop can put a certain color of the small wallet will certainly be hot.For other brands in the industry, from the development to the shop shelves at least 1 month, while in Benny rabbit, it only takes 1 month. "

After listening to this sentence, I suddenly thought of the Italian brand ZARA, ZARA did not come that way all the time? Fast fashion model used in the cartoon products industry, the original can be so successful! Benny rabbit fashion leather (http: // beinitu .dv37.com /)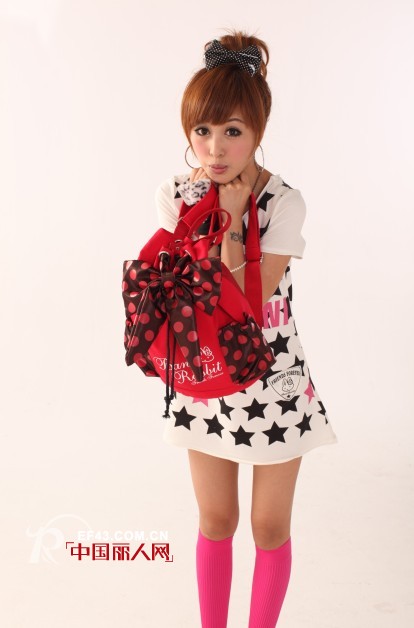 11 years, Benny rabbit in the industry has been the top three in the industry, in 2010, Benny rabbit in Beijing, Shanghai and other major cities have caught up with the market share hello kitty. This record can be described with almost brilliant!

I not only puzzled, with products alone, it will be able to chase hello kitty this international brand?

Director Wang smiled and said to the author: "Certainly not only that, but product design is a very important part of product positioning and terminal management is our top priority."

I understand that Beini rabbit product customer base located in the 16--25 year-old girl. The girls in this age group are innocent and have some purchasing power, so the cartoon products are very attractive to them. Another point is that many of their peers now position their customers above 25 years old Of the white-collar workers, white-collar workers Although there is a strong purchasing power of this advantage, but because the market homogenization of too many products, it is difficult to form a brand loyalty, but Benny Rabbit has chosen to start from the girl group, first, to avoid competition, The second is the simple girl group, it is easy to implant brand effect.

Terminal management is another proud place for Benny Rabbit. Although Benny rabbit stores have been opened to Singapore, Thailand, South Korea and other Asian regions, but the management of the franchise stores, Beini rabbit is still methodical. Improve the chain management model, professional operation and supervision team, before opening, opening, after opening a full range of tracking, 10,000 stores unified standards and services to help customers solve all problems before and after the operation.

According to statistics, Beini rabbit stores through the company's strict screening and training, the survival rate of more than 98% of shops, single store annual profit of more than 150,000.

"We will be China's hello kitty!" Wu Director said full of confidence when saying this. According to him, the company is spending huge sums to make homemade 3D blockbuster "Benny Rabbit" and is expected to be showing major video screens soon.

So generous, it seems Benny rabbit really want to force the blue cat brand is the "blue cat naughty 30 million" after the well-known, the Pleasant brand is also "Pleasant Goat and Big Big Wolf" all over the world, Beni rabbit brand after 11 years of birth, the basis of such a strong fight, if with the "Bunny Rabbit" release, beyond the hello kitty really not a must!

Religious Statue,Crystal Statue,Fashion Statue

Plastic Bracelet,Glass Rosaries,Pearl Bracelet Co., Ltd. , http://www.hb-jewelry.com